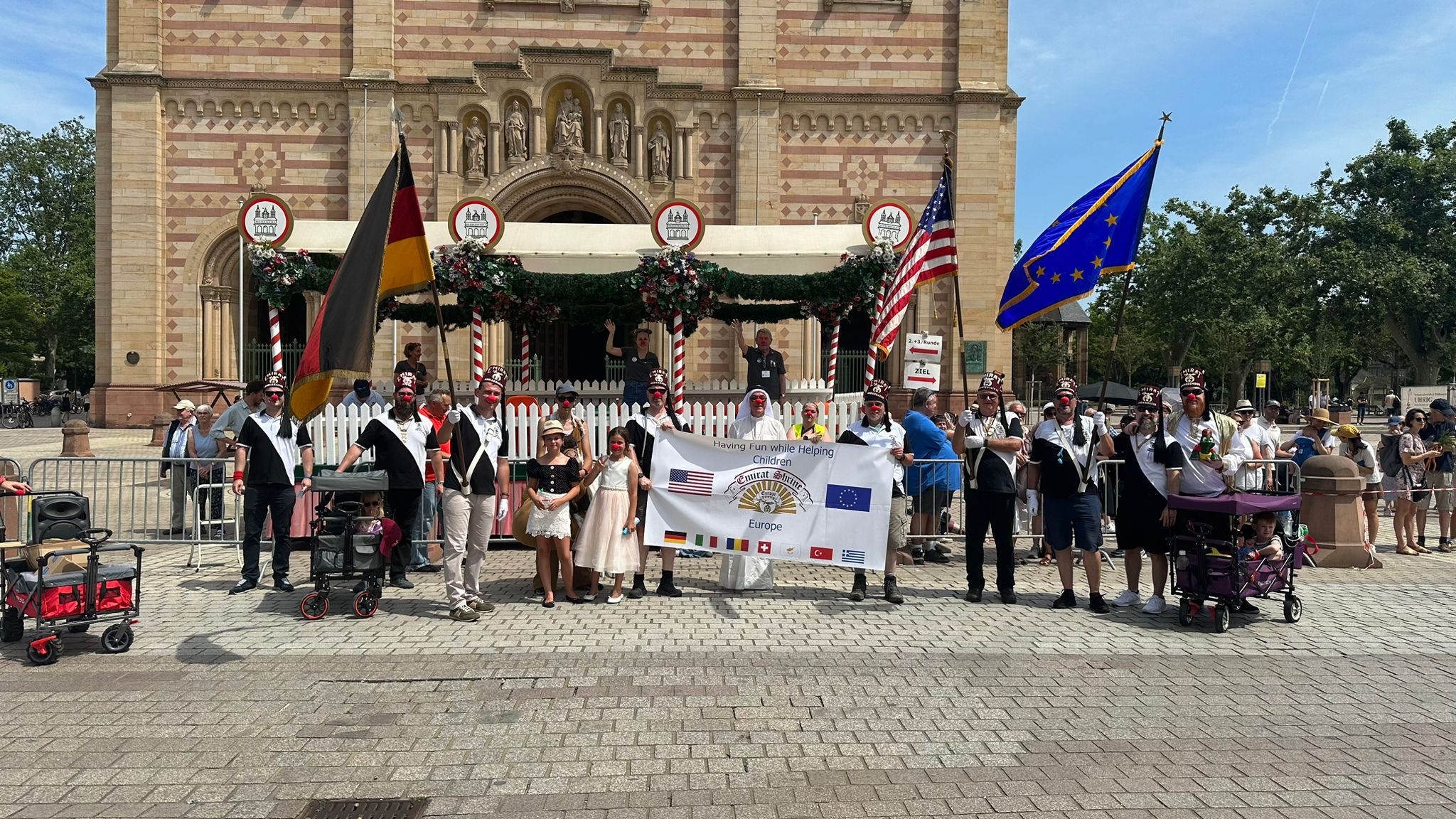 On July 9th, one of the hottest days this year, 4 Brethren of our lodge together with other nobles, families and friends represented Emirat Shrine Europe during the Parade of the 84th Bretzelfest in Speyer.
We had a blast throwing candies and handing stuffed animals to injured or disabled kids, we saw a long the way. Eventhough it was really hot (according to the thermometer in the car over 44C°/111F) over 15k people where watching the parade consisting of 68 groups and floats. It was an amazing experience and the smiles of the kids made it all worthwhile.
After the parade we enjoyed a nice dinner at the Gastshaus Waldeslust, which was also a great opportunity to talk to brethren from other lodges.
Below you can find some pictures of the parade and also a video from the local TV station (we are shown around 39:50 min). Also if you look carefully, you will be able to spot the mascot of the new Emirat Turtle Unit.
Thanks to all Brethren who were able to join and especially to the Brethren from GGW 810a, if you want to participate next year, please reach out to Bro Jonas.